Biblio-Techs
Biblio-Techs members operate library equipment, such as 3-D printers and the video/photography studio, and advocate and raise funds for new technology for the campus. Members also help organize and host authors and speakers who visit our Bulldog Nation.
Biblio-Techs prepare books for a visit by author, motivational speaker and Holocaust survivor, Inge Auerbacher.











Workshop at Teen Bookfest by the Bay.












Doorprize Winner!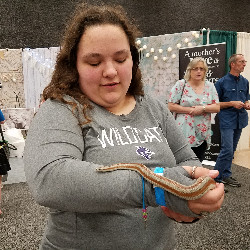 Setting up the video / photography studio.



Brain-storming fundraising ideas.



Presenting gifts to visiting author, screen-writer and special effects technician, Michael Steele.